Posted By Kerri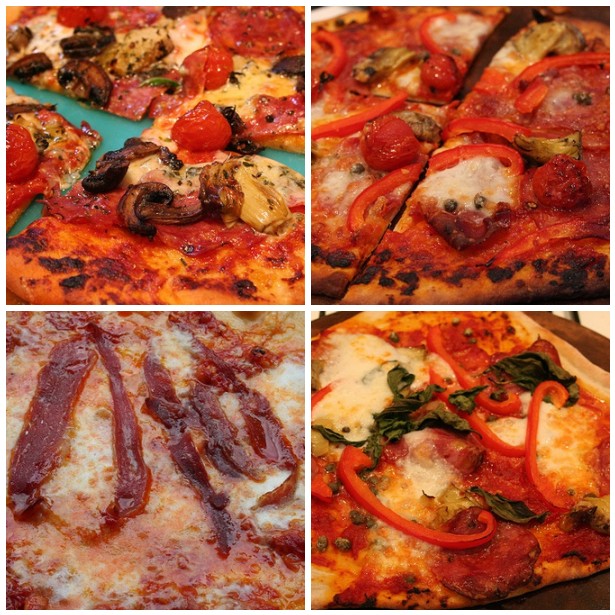 Last Saturday, Stephen's sister, her husband and their little girl came over for lunch. We thought Stephen's niece might enjoy making pizza so we made up a huge batch of dough and some tomato sauce and laid out lots of toppings for everyone to choose from.
I'd intended to experiment with a blue cheese and fig pizza but couldn't resist the salami and mozarella so stuck to those. Stephen's niece opted for cheddar instead of mozarella and it was a huge hit, reminding me of really good cheese on toast. A combination of that, the mozarella and some blue cheese would have been great but it was too late by the time I realised. Next time.
No Comments! Be The First!
Leave a Reply
You must be logged in to post a comment.