Posted By Kerri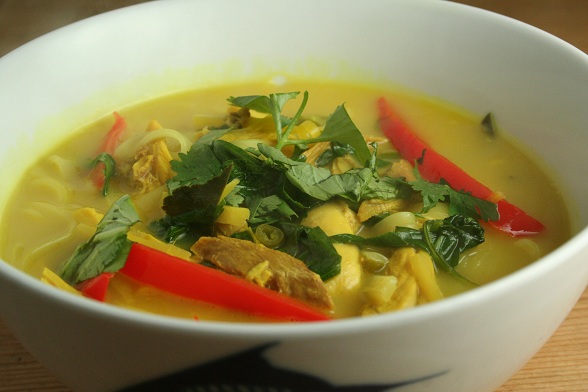 We had a roast chicken on Sunday and, of course, there were leftovers. We normally turn these into chicken curry but I was keen to try this Nigella recipe that I'd seen her make on TV recently. We forgot the vegetables and played around with the recipe (adding lemongrass and fish sauce) and it was okay, but not brilliant. The tamarind and turmeric gave it a pungent, slightly harsh flavour which clashed with the other fragrant notes and it just wasn't as fresh as I was hoping for. One for the "needs work" category.
No Comments! Be The First!
Leave a Reply
You must be logged in to post a comment.