Posted By Stephen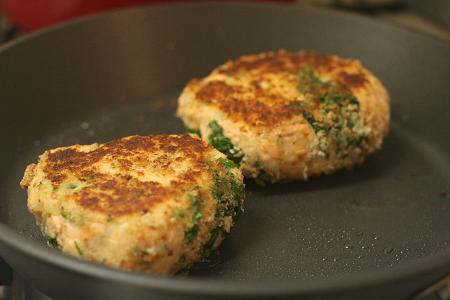 Kerri suggested fishcakes tonight and it was a good idea. She had made most of it when I got home and all that was left for me to do was to get my hands all gooey shaping them into cakes and putting them into the breadcrumbs. They contained salmon, potato and some spinach that we needed to use up. Adding a bit of salt and pepper made them really good. We had them with roasted vegetables, but as we seem to have had those often lately we figured they didn't warrant a picture.
I also cooked something lentilly with spinach. Not sure if it'll make an appearance on the site though. It is on the stove, cooling down in its pot and awaiting its as yet undetermined fate.
No Comments! Be The First!
Leave a Reply
You must be logged in to post a comment.