Posted By Kerri
The normal vegetable box saga has been replaced with the freezer saga.  We're moving next week and therefore need to use up the contents of the freezer.  It's been ok so far, I'm not sure how we're going to get through the never-ending supply of bacon but that should make next week interesting.
Tonight, we ticked two and a half boxes by using up some pesto, some bacon and a few broad beans.  It was a simple but tasty meal.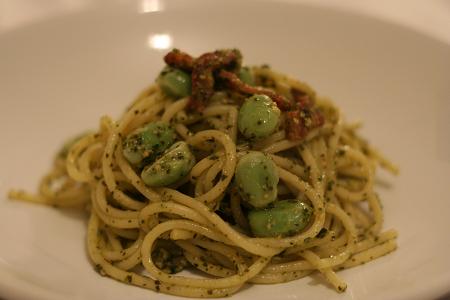 No Comments! Be The First!
Leave a Reply
You must be logged in to post a comment.