Posted By Kerri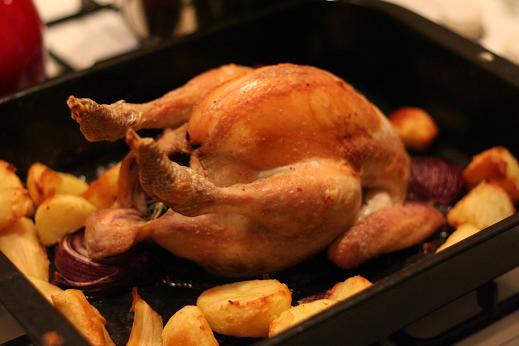 So, we're all moved into the new place now and to celebrate, we cooked a roast chicken. It was also a trial run to see how the oven works ahead of our Christmas Dinner. I am pleased to report that it works very well and helped to produce a splendid dinner.
Chicken, roasted with garlic, thyme and rosemary. Served with roast potatoes, roasted parsnips, brussels sprouts and carrots. Oh, and Champagne gravy as we were celebrating.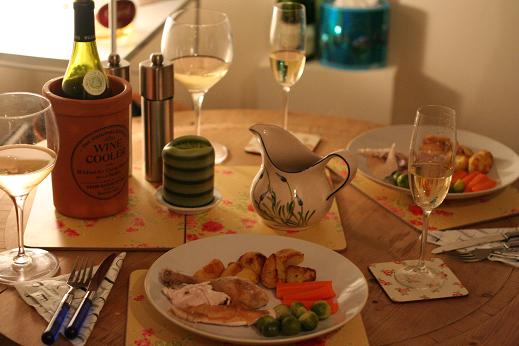 G
No Comments! Be The First!
Leave a Reply
You must be logged in to post a comment.