Posted By Kerri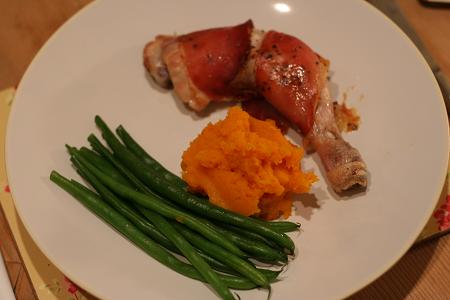 Chicken legs, roasted in the oven with green beans and mashed butternut. Stephen's was wrapped in pancetta. It wasn't very exciting. There are quite a few weeks of healthiness to go, at least for me, so I am going to have to start thinking more creatively.
G
No Comments! Be The First!
Leave a Reply
You must be logged in to post a comment.