Posted By Kerri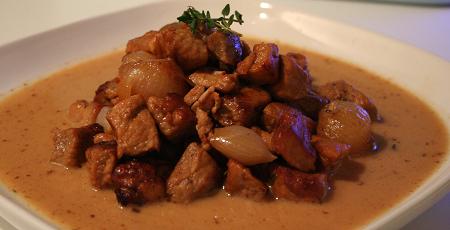 This was from Delia's Winter, Stephen has been super-keen to make it all week so, on Wednesday night we cooked it ready for last night's dinner.
The flavours were good, but the meat was quite dry. The sauce is thickened with creme fraiche which I don't think worked very well. It needed to be thicker.
No Comments! Be The First!
Leave a Reply
You must be logged in to post a comment.