Posted By Stephen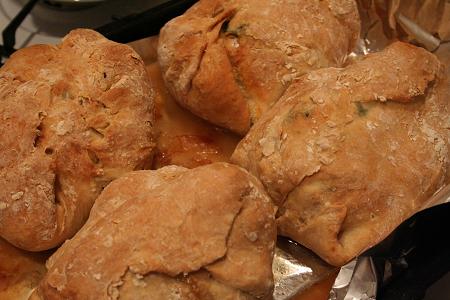 Last night, we had people over for dinner and decided to cook Jamie's chicken in pastry. After making up a dough of flour and water, the seasoned (garlic, lemon, sage and thyme) chickens are encased in pastry and baked in the oven for an hour. Once they're ready, the pastry is broken open and discarded to reveal the chickens. The pastry case allows the chickens to steam and they come out really tasty and moist. They don't look very pretty though.
We served them with braised leeks, crushed new potatoes, winter greens and tenderstem brocolli.
For dessert, we had Nigella's pomegranate meringues. Meringues, topped with cream and pomegranates. Really pretty and really tasty too.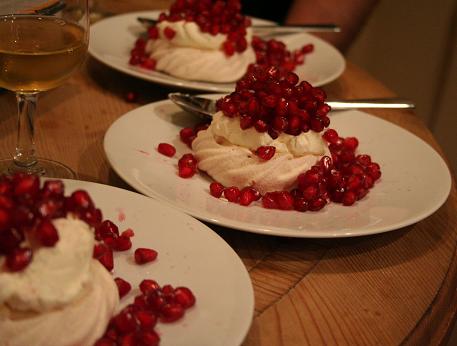 No Comments! Be The First!
Leave a Reply
You must be logged in to post a comment.