Posted By Kerri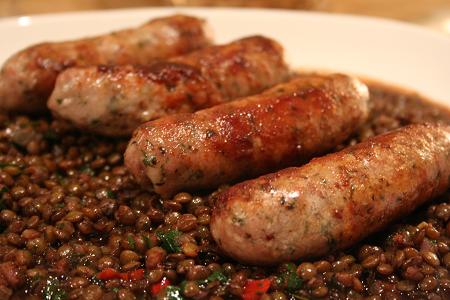 Tonight's objective was to use lentils. I found lots of different lentilly recipes: fishy ones, lamby ones but Stephen, being Stephen, decided the only one to go with was the sausagey one. So that's what we did, and it's a good job I let him get his own way sometimes because it was a triumph.
Puy lentils, cooked with some bite. Sausages fried off then removed from the pan; shallots, garlic, sage, rosemary and chilli fried then combined with a red wine reduction, stock and the previously cooked lentils. All heated through with some fresh parsley and served with sausages on top and French bread on the side.
G
No Comments! Be The First!
Leave a Reply
You must be logged in to post a comment.