Posted By Stephen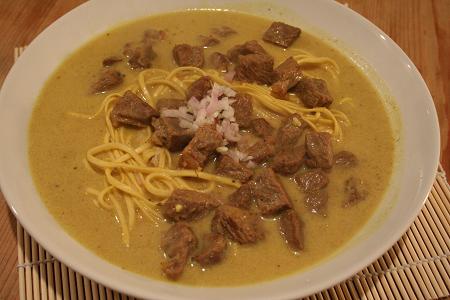 I had a craving for some more Thai food last week, so I attempted to make "Chiang Mai Curry Noodles". It didn't go quite according to plan. I couldn't get exactly the right noodles and I couldn't get red curry paste because for some reason none of the shops had it at the time. I didn't feel up to making my own curry paste, so I used green curry paste instead. The result was tasty, but not brilliant.
F
No Comments! Be The First!
Leave a Reply
You must be logged in to post a comment.