Posted By Kerri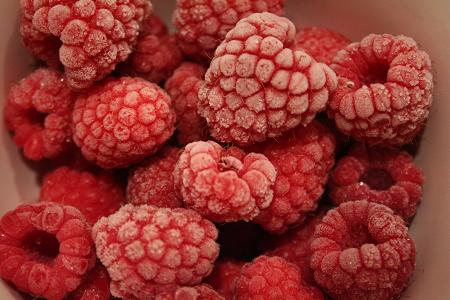 On Valentines Day, I had planned to make frozen berries with hot chocolate sauce but we were both too full to eat it. The raspberries have been in the freezer ever since so tonight, we had them with Green and Black's vanilla ice-cream. The rasperries weren't quite as frozen as they look in this picture but I could have done with defrosting them a little earlier.
G
No Comments! Be The First!
Leave a Reply
You must be logged in to post a comment.