Posted By Kerri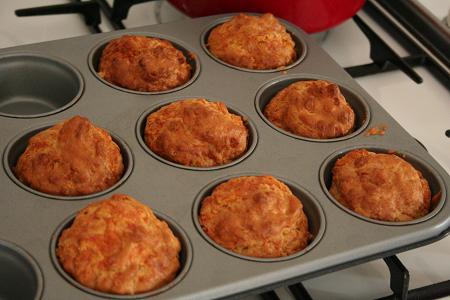 In my "things to cook soon" file, I've had Nigella's Welsh Rarebit Muffin recipe for ages but never gotten around to making it. Speaking to someone I know this week, she mentioned that she'd had mixed results with the recipe and suggested I try this instead, Cheese and Pancetta Muffins from UKTV Food.
We left out the pancetta in an attempt to be healthy but added in some worcester sauce and made these for breakfast this morning. They were good, but would have been even better with the pancetta I think.
G
No Comments! Be The First!
Leave a Reply
You must be logged in to post a comment.