Posted By Stephen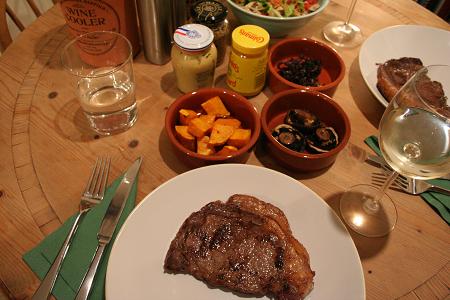 We decided that steak with salad would be fairly healthy for a Friday night. We had a couple of sirlion steaks and roasted some butternut pieces and mushrooms to go with them. We also cooked down a red onion until it was quite gooey and caramelised with just a few "intentional" black bits. And there was salad too.
No Comments! Be The First!
Leave a Reply
You must be logged in to post a comment.