Posted By Stephen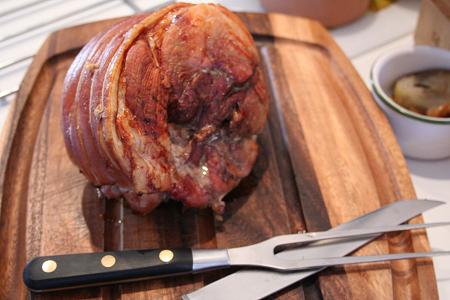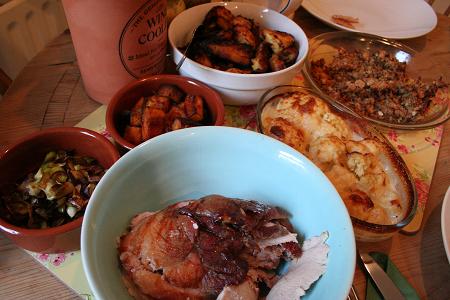 We bought a deboned leg of free range pork from our butcher yesterday, planning to have it for lunch today. Today we rubbed the skin with salt and roasted it high, then lower. Two and a half hours later, it was done and it was really good. Served with sage and onion stuff made by Kerri with sage from our garden, sauteed leeks, roasted spiced buternut, cauliflower cheese and of course roasted potatoes and parsnips. And gravy. Lots to do, but it was all worth it.
F
No Comments! Be The First!
Leave a Reply
You must be logged in to post a comment.