Posted By Kerri
Another sunny and warm weekend so another barbeque.  Two actually.
On Saturday, we picked up some prawns, a rainbow trout, a red mullet and a sea bream to barbeque.
The prawns were marinated in olive oil, lime, chilli and garlic.  The other fishes were brushed with oil and stuffed with rosemary, lemon and bay.  It was interesting to eat three different fishes at once because the flavours were all so different.  My favourite (other than the prawns) was the trout.  Stephen favoured the mullet.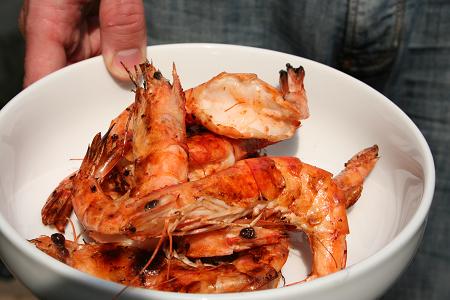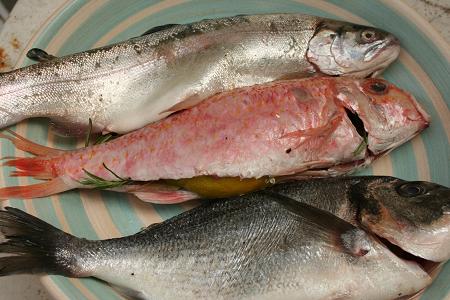 No Comments! Be The First!
Leave a Reply
You must be logged in to post a comment.