Posted By Stephen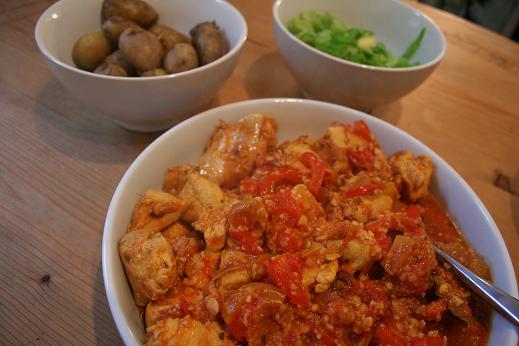 Last week, we cooked Romesco de peix and today we did the same with chicken instead of fish. The effect was quite different; partly due to the chicken vs fish difference but also due to the fact that this time we actually had enough almonds. Served with some new potatoes and spring greens.
No Comments! Be The First!
Leave a Reply
You must be logged in to post a comment.