Posted By Stephen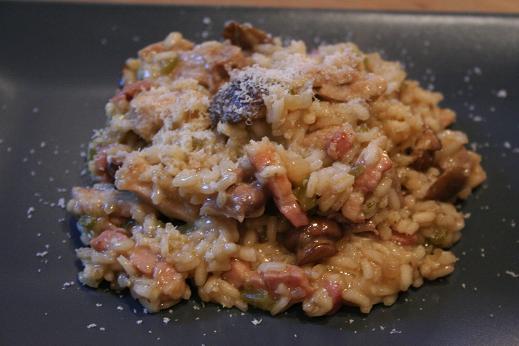 We were both really hungry at work today and fancied risotto. Kerri had been going on about it for a few days and it had affected me too. We bought lardons, chicken and mushrooms and picked some rosemary from our fledgeling herb garden and set about making the risotto. Everything was going swimmingly until it came to measuring the rice: we only had half as much as we theoretically needed. The result was that we had a very additive-rich risotto which was very tasty.
No Comments! Be The First!
Leave a Reply
You must be logged in to post a comment.