Posted By Stephen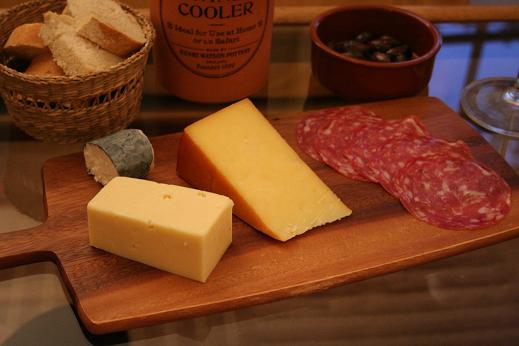 Last night we had a simple snack of salami, cheese, olives and bread while watching television. The cheeses were mature cheddar, smoked cheddar and an ash-rolled goats' milk cheese. I'd bought the smoked cheddar and goats' cheese at the farmers' market in Hammersmith on Thursday and both were really good, which meant that the supermarket cheddar was rather neglected. The salami was Brianza salami, which was very tasty indeed. All washed down with a Corbiere rosé.
No Comments! Be The First!
Leave a Reply
You must be logged in to post a comment.