Posted By Kerri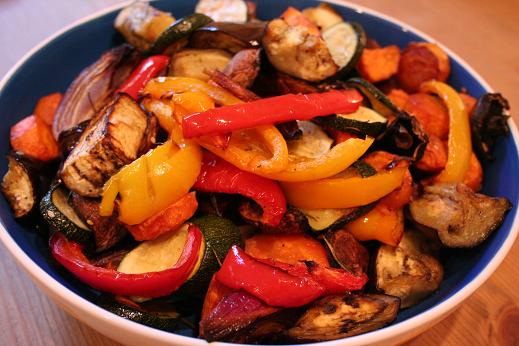 Tonight, we roasted a mountain of vegetables (peppers, onions, sweet potato, aubergine, courgette, carrot, mushroom) with garlic and rosemary and served them with paprika pork chops. The flavours complimented each other well but overall there was a lack of crunch. We had added some sesame seeds to the vegetables but not a mountain-sized amount, so they got a bit lost.
No Comments! Be The First!
Leave a Reply
You must be logged in to post a comment.