Posted By Stephen
After having a really good paella at Taxidermista in Barcelona last week, we bought a paella pan and brought it back with us. Tonight we tried our own. We had a seafood paella with langoustines, prawns, mussels and squid.
The raw ingredients: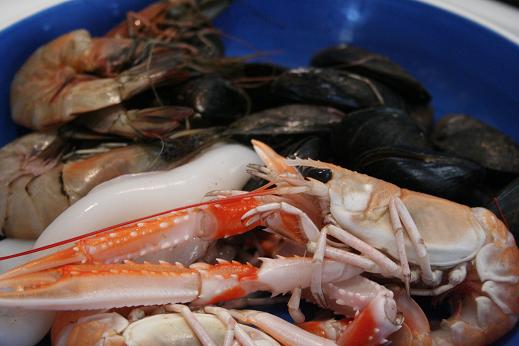 In the paella pan: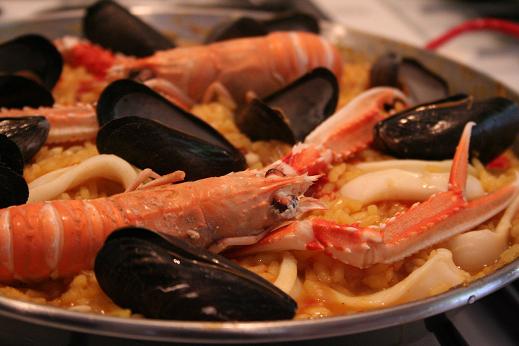 Served up: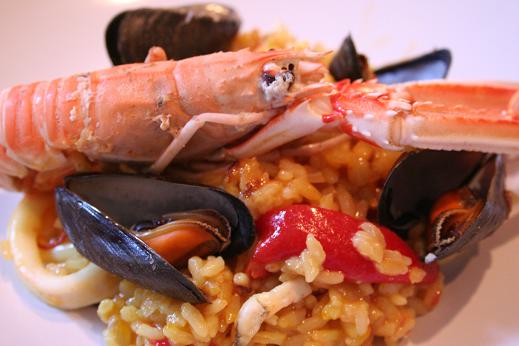 And with it we drank a really nice Cava and a white Rioja: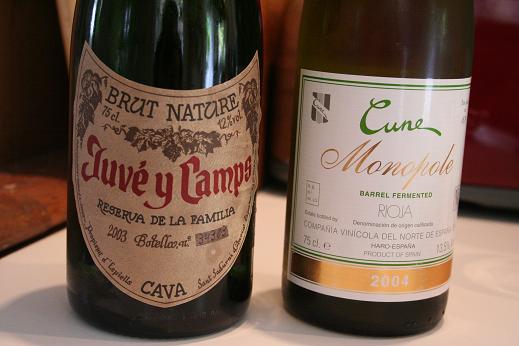 We followed this recipe but left out the monkfish because we added various other bits like langoustines and squid. It tasted really good, but lacked a bit of sweetness that we'd had before. Next time we'll use fresh red pepper with the onions and garlic, rather than the jar version added later in the process that the recipe specified.
The Cava we'd brought back from Barcelona because it was one that we'd had there. It tasted "light but mature" which is an interesting combination that I've not found in Champagnes or other sparkling wines before. Because we'd brought back about five bottles of Cava, we only had one bottle of still wine and drank it a few days ago. So we went with whatever we could find with the paella today. Cune Monopole white Rioja – quite oaky and a little off-dry. No ideal, but good enough.
No Comments! Be The First!
Leave a Reply
You must be logged in to post a comment.