Posted By Kerri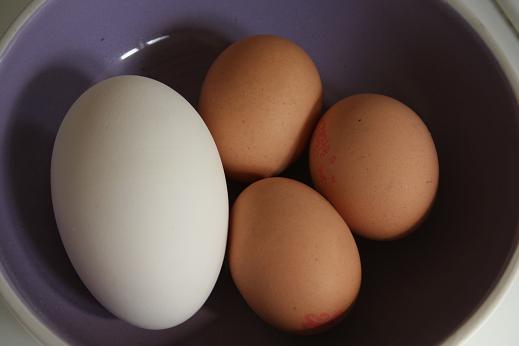 Not just any old bolied egg but a goose egg. Stephen had it for breakfast this morning, with soldiers. He said it was tasty, like a very good chicken egg. It needs to be boiled for 11 minutes meaning the white went quite hard but the yolk was nice and soft.
No Comments! Be The First!
Leave a Reply
You must be logged in to post a comment.