Posted By Stephen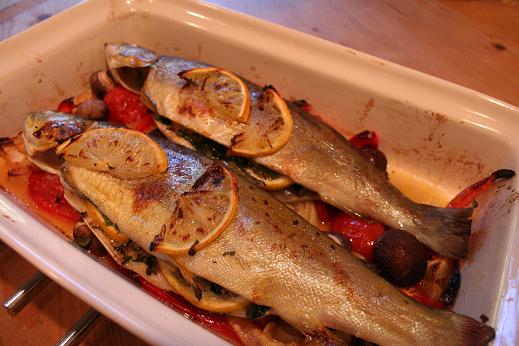 Tonight we roasted a couple of brown trout.  We stuffed with with a herb and shallot mixture.  We started by roasting red pepper, onion, tomatoes and onions for a while and then added the trout for the last half hour along with half a glass of white wine.  The result was good, with the juice from the fish mixing with the wine into the vegetables.  Served with some green vegetables too – spring greens and runner beans.
No Comments! Be The First!
Leave a Reply
You must be logged in to post a comment.