Posted By Stephen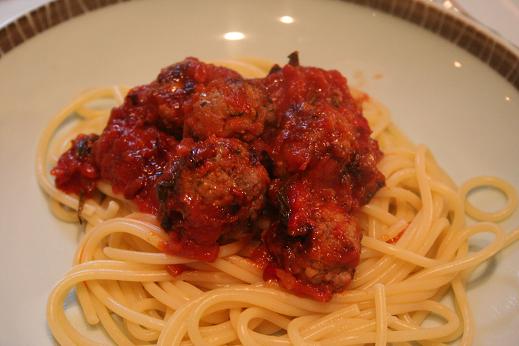 We decided that since we had some mince in the freezer, we'd made meatballs similar to the ones we've made before. So yesterday Kerri made up the meatballs and today we made tomato sauce and then started frying the meatballs before putting them into the sauce. When we were frying them though, we realised from the smell that the mince was actually lamb mince rather than beef mince as we'd thought. Kerri checked our freezer inventory and of course it said "lamb mince" on it. What is the point of having a freezer inventory if we never look at it?
Anyway, we continued cooking as usual and the result was different to what we'd planned, but really tasty. I think I'll search for some recipes that include both lamb and tomatoes, they make an interesting combination.
No Comments! Be The First!
Leave a Reply
You must be logged in to post a comment.