Posted By Kerri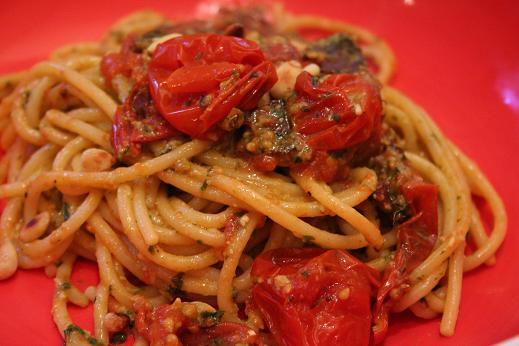 Last night, we used some of the rocket pesto from the freezer but mixed it with some roasted tomatoes and some Emmett's bacon that we bought when we were in Suffolk. The roasted tomatoes acted much like a tomato sauce and I think we'll use this method when we next need some instead of fiddling about with tinned tomatoes. The bacon was beautifully sweet and worked well with the peppery rocket.
No Comments! Be The First!
Leave a Reply
You must be logged in to post a comment.