Posted By Kerri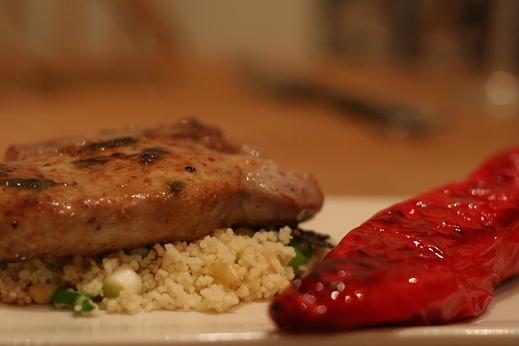 Last week we bought some long, red peppers that we thought would be nice stuffed. We didn't get round to using them during the week so had them last night with some pork loin chops. The chops were rubbed with our usual garlic, rosemary and bay mix before being expertly fried by Stephen.
The peppers were roasted slightly before being filled with a mixture of cous-cous, pine nuts and spring onions. We finished them in the oven for about 15 minutes before serving.
The chops were very tasty and the combination of cous-cous and peppers worked well but the stuffing went a bit soggy. It has potential though.
No Comments! Be The First!
Leave a Reply
You must be logged in to post a comment.