Posted By Kerri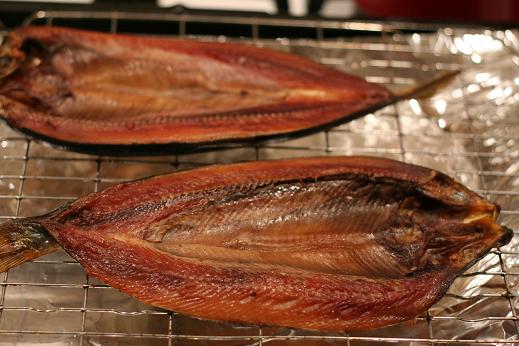 Tonight saw Stephen and I wandering aimlessly around the supermarket, tired, hungry and lacking in enthusiasm. That is until we happened upon these smoked kippers at the fish counter. We quickly decided we would take them home and have them with salad. Imagine our delight when we found they had been reduced and were only 39p for two!
Stephen heated them up in the oven and made a quick salad to go with them. They were delicious (if a little boney).
No Comments! Be The First!
Leave a Reply
You must be logged in to post a comment.